Cetrom Management Team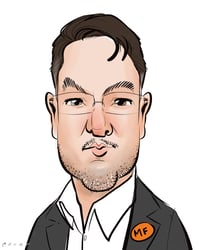 Christopher Stark, Founder, President and CEO
Christopher Stark founded Cetrom in 2001. The true visionary behind the company, Stark built the company and its solutions with customers' business needs and goals in mind. Stark developed Cetrom's cloud model during a time when it was a very different way to manage technology.
One of Stark's passions is to continuously find more ways to build upon the company's strong customer service foundation, which is why providing the best and most secure service to customers will always be Cetrom's number one goal. Over the last 20 years, Stark has cemented Cetrom's status as a leading provider of secure and custom cloud solutions with success that can be attributed to his personal resolve, ongoing commitment to maintaining excellent customer service, and a best-in-class technology infrastructure. With a 99.9 percent up-time guarantee, the company's history, and around-the-clock, senior-level IT support, Stark ensures that companies—whether staffed by two or two thousand—have access to enterprise-class technology at a price they can afford.
Backed by over 25 years of experience in all facets of the IT industry and holding some of the industry's most prestigious technical certifications, Stark keeps his finger on the pulse of the IT industry and eyes toward the future.
Stark is a father and self-proclaimed computer geek who enjoys flying planes, playing golf and racing cars in his spare time. A Washington, D.C., native, Stark still resides in the metropolitan area today.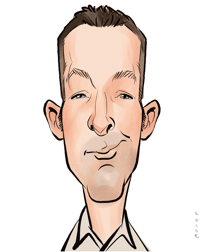 Mark Wright, Chief Information Officer (CIO)
Mark Wright is the company's technology guru. With more than a decade of experience in IT, Wright oversees the technical operations of the company, including leading strategic technical direction, delivering enterprise-class client solutions and handpicking Cetrom's knowledgeable engineering staff. Wright is also responsible for ensuring that clients continue to experience our 99.9 percent up-time guarantee.
Wright's oversight and direction of the Cetrom infrastructure has created a network that is one of the best in existence, which Wright considers one of his greatest personal accomplishments. The quality of the Cetrom network showcases the high level of skill and expertise that Wright has honed over the years by turning a hobby into a successful career. Wright's previous experience in the security industry provided a foundation that emphasizes the importance of data security, high-availability networks and immediate access to valuable resources. Wright holds certifications from Microsoft and Citrix, and to this day retains his initial enthusiasm in IT, bringing not just experience, but a true passion for technology to the future of Cetrom.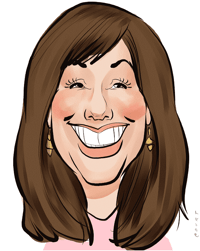 Jennifer Hyde, Director of Operations
Queen of Organization, Jennifer Hyde, has led Cetrom's Operations Department since 2013. Wearing many hats – from Finance to Human Resources to supervising Cetrom's Operations team – Jen enjoys planning and monitoring the day-to-day running of business to ensure a smooth operation.
While maintaining the financial aspects of Cetrom, Jen works closely with Cetrom's CEO, Chris Stark, to make decisions for operational activities and set strategic goals. Additionally, Jen nurtures relationships with Cetrom's outside partners and vendors to continue to build onto Cetrom's strong foundation.
Jen lives in Mount Airy, MD with her husband, two girls and their crazy puppy, Chewie. Her weekends and any free time are spent watching her girls play sports. The beach is Jen's "Happy Place".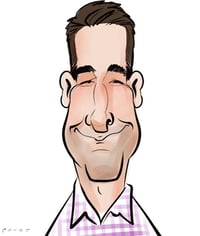 Sherrill Hebert, National Sales Director
A self-proclaimed serial networker, Sherrill Hebert leads Cetrom's business development efforts. He enjoys being the "face" of the company and educates new and existing customers on the comprehensive cloud computing solution the company offers.
Sherrill spent his career in the technology field with the first 20 years in customer service, operations, and sales roles for the telecommunications industry. During this time, he was responsible for selling to Tier 1 domestic and international telecommunications companies such as AT&T, Verizon, and France Telecom.
Sherrill's background in sales and appetite for taking on new challenges led him to Cetrom. His Bachelor of Science degree in finance from Virginia Tech, paired with a customer service upbringing, allow him to act as a true advocate for Cetrom's clients.
Sherrill resides in Northern Virginia with his wife, daughter and their bloodhound. He is a diehard Virginia Tech Hokies Fan. And while he has lived in Northern Virginia for over 30 years, he is a Cajun hailing from Louisiana.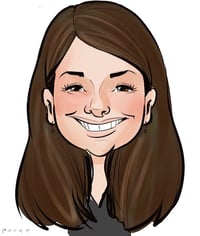 Emily Raines, Marketing Manager
Marketing and communications guru, Emily Raines, joined the Cetrom team in 2016. Emily oversees Cetrom's marketing strategy and plan, from ideation to execution, in order to help boost Cetrom's brand visibility and help educate the community about Cetrom's service offerings.
Aside from spearheading Cetrom's multi-channel marketing campaigns, Emily enjoys leading Cetrom's client-facing communication efforts on a daily basis. From product and service updates and enhancements to support resources, tips, and guides.
For the past 10+ years, Emily has enjoyed leveraging her creativity and strategic marketing and communication skills in order to help illuminate innovative brands, like Cetrom.
Frederick native, Emily currently resides in Walkersville, MD with her husband, two sons, and sweet Shiba Inu, Luna. Emily is an Ensemble Member with the Maryland Ensemble Theatre (MET) and enjoys spending time outdoors with her family and friends.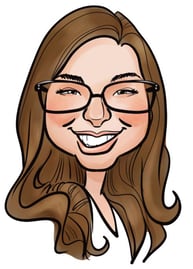 Samantha Richards, Customer Success Manager
A believer in "Service with a Smile," Samantha Richards joined Cetrom as the Client Success Manager in May of 2021. Sam is the point of contact for Cetrom's clients and manages their accounts, along with assisting in the day-to-day operations to ensure that clients' needs are being met and that Cetrom maintains their high standards of Customer Service.

Sam is a people-pleaser and takes pride in creating an exceptional experience for clients, and enjoys developing relationships with them to help optimize their company's IT solutions. New to the IT world, Sam also loves working with the Cetrom Team to learn more about this exciting and constantly changing industry.

Before joining Cetrom, Sam managed her family's marina in Solomons, MD. She watched her parents grow their business from an unknown to one of the Chesapeake Bay's finest resort marinas and spent the last 10 years striving to continue the legacy. When her family decided to sell the marina, Sam was excited to bring her unique skillset to a new industry.

Sam currently resides in Leonardtown, MD with her fiancé, their fluffy Husky Pippin, and two cats Nala and Kovu. Sam is a country girl at heart with a love for horses, but also can't resist a day on the boat with her family or hiking a trail with her dog.