Seamless migration services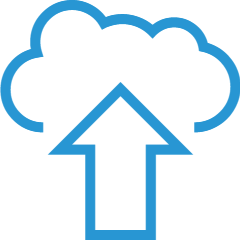 Earning your business should also mean doing the heavy lifting. That's why we take responsibility for the entire cloud migration process for all of our services, for all of our clients. Although no two migrations are the same, we follow the same well-defined Four Step Cloud Migration Process to ensure that your transition is seamless:
Step 1: Our Level 3 engineers start the migration process with an audit and upfront review of your current IT environment— from your applications and data to the type of PCs you are using— so that a snapshot can be created. This enables us to replicate the same environment in the cloud.
Step 2: Snapshot in hand, we develop a test environment to ensure all applications, assets and data have been replicated. You have the ability to test the environment yourself so that you are confident in how it performs, how to access it, and suggest modifications prior to the switch.
Step 3: Our support team sets a cloud migration date and prepares your local PCs, and server configurations.
Step 4: Cloud Go Live! Migrations are completed during off-peak hours, typically over a weekend, so that your business operations go uninterrupted. The Cetrom team will train your staff members on using the new environment to guarantee that everyone is up-and-running. The entire migration process takes about 30-45 days to complete and once you have made the transition, our

24x7x365 support

team is always there to assist via phone or email.
Contact Cetrom today to make a seamless move to the cloud.