Senior-level Support Team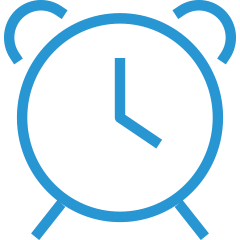 Often your IT needs don't stop at the close of business, so partnering with a cloud computing vendor capable of addressing these needs, no matter the time of day, makes all the difference.
By choosing Cetrom, you'll never deal with an impersonal call center in order to get support. Whether you need assistance overnight, during the week, or even on the weekend, one of our engineers will be available to resolve your technical issues 24x7x365 via email or phone.
We hire only the best in the field. Many cloud computing companies utilize a tiered support system where only entry-level issues can be initially solved, with escalations required for more difficult tickets. Cetrom's cloud support services, on the contrary, employ Level 3 trained engineers from the start. Our support staff are entirely U.S.-based, full-time Cetrom engineers, who undergo regular training to maintain all relevant certifications, and take the necessary steps to understand your company's hardware, software, business needs, and personnel. Our engineers are, after all, an extension of your staff!
Providing white-glove customer service is not just a goal- it's our priority. Don't just take it from us; our average customer satisfaction rating is 4.9 out of 5!