Predictable pricing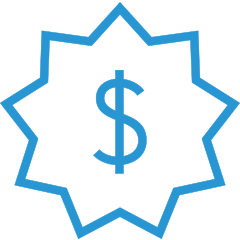 We build cloud environments that meet your business needs AND your budgetary requirements. Cetrom's cloud computing services are a cost-effective way to increase your business' operational capabilities and stretch your IT budget further by eliminating large hardware investments, maintenance, downtime costs, Microsoft licensing fees, and more. Rid yourself of bulky on-premise equipment that requires constant upgrading and becomes outdated quickly. From proactive monitoring to updating, we take care of it all.
Hiring an expert IT staff can be prohibitively expensive for small to mid-sized businesses. By leveraging our cloud IT experts, you are virtually extending your IT staff for a fraction of the cost of full-time equivalents.
Our pricing model is a monthly, pay-as-you-go scalable structure that covers every aspect of your cloud solution and allows you to predict upcoming costs easily. Think of it as a traditional utility service: you only pay for what you use, transforming capital expenditures into managed expenses.
To get more information, including pricing for our services, please contact Sales@cetrom.com.