Proven Cybersecurity for cloud-based IT solutions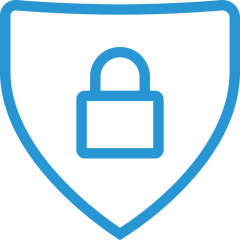 With cyberattacks getting smarter every day, you need a strong, proven IT provider with the experience and knowledge to prevent, detect, and combat these destructive viruses. Cetrom's goal is to provide you and your team with the secure and reliable access you need to do your job. Our proven cloud solution is backed by our multi-level approach to cybersecurity:
Verified & Tested Disaster Recovery Plan: Cetrom performs monthly disaster recovery plan drills to ensure quick response times. We work with clients to help build their own business continuity plan so that, in the event of an unexpected outage, they can continue working.
Deploy Multiple AI-based Security Products: We install multiple AI-based products built to stop breaches. This AI software learns user's habits and daily activities so that it can identify when an anomaly may be present within a user's environment.
Anti-spam/Anti-virus Prevention & Detection: Reportedly, 90 percent of cyberattacks occur via email. Anti-spam/Anti-virus prevention and detection is another method Cetrom uses to help protect client data online, especially when working in email.
Deploy Intrusion Detection & Prevention Systems: Cetrom actively monitors network or system activities for malicious activities or policy violations and reviews these reports in order to gain visibility into existing weak entry points to help avoid possible breaches in the future.
Replication of Data and Backups: Cetrom performs two daily backups using two methodologies that are disconnected from the network. Additionally, replication of client data is performed from Data Center to the client's site for maximum security. Further, we leverage Amazon Web Services for a third backup method
By using both preventive and predictive safety practices, Cetrom can help prevent cyberthreats from penetrating your network and help keep your valuable data secure.
Cetrom is annually, independently audited and verified to ensure all the layers of our cloud security exceed industry standards. We are SOC 2 and HIPAA certified, all equipment is FIPS 140-compliant, and our two data centers are both SSAE 16 and SOC 2-compliant. We have even been named one of the top cloud providers in the industry!