CetromFS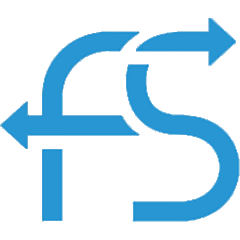 CetromFS, Cetrom file share technology, has made it possible for employees to securely access and share files from anywhere as long as you have an internet connection.
CetromFS was designed by and for its customers. CetromFS is a product that syncs corporate data, allowing users to access and share critical files and folders from their computers and mobile devices. Many Cetrom products come from customer feedback or requests and we do our best to offer the latest technology solutions to exceed our customer expectations.
Security experts, like Cetrom, will tell you that the use of consumer-grade file sync services, such as Dropbox and Google Drive, jeopardizes corporate data, therefore, are not appropriate for the workplace. It is imperative that organizations adopt a business-grade file sync solution that is both easy to use and secure.
CetromFS' key benefits include:
Business-grade file sync, enabling secure file access from any device
Secure and easy sharing, empowering user collaboration
Backup and restore features, revision retainment, preventing data loss
Administrative features and integrations, delivering security and control
Ability to create, edit, and manage content new files (e.g., Microsoft Word, etc.)
Compliant data centers and military-grade security, exceeding industry standards
Activity log used to track all usage across the system.
Mobile app so you can securely share files while on the go.
Contact Cetrom to learn more about our unique CetromFS file share product.